Featured Video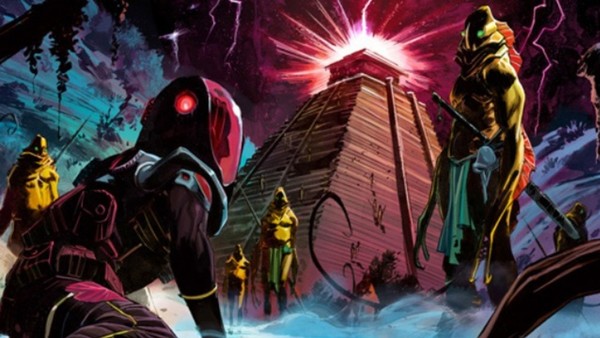 For quite some time now, Image Comics have held a creative edge over the comic industry by releasing titles with highly fleshed out characters, intelligent social and political commentary, damn good storytelling and superb artwork.
One such ongoing story is the intense sci-fi spectacle, Black Science, which is the brainchild of Tokyo Ghost writer Rick Remender and artists Matteo Scalera, Dean White and Moreno Dinsio. It's that perfect mix of edgy narrative, wild humour and captivating visuals. What's more, Black Science is a rabbit hole which keeps getting deeper and deeper. Each issue brings the characters closer to the end game of their quest. But with so many pitfalls along the way, its hard to work out when exactly the ending will come, or if it will indeed come at all.
But the story is made with such gripping and entertaining measure that readers aren't putting the comic down until that conclusion finally comes. For those who have not yet had the pleasure, observe the following pointers to find out exactly what is so great about Black Science, and why you should be reading it.