Featured Video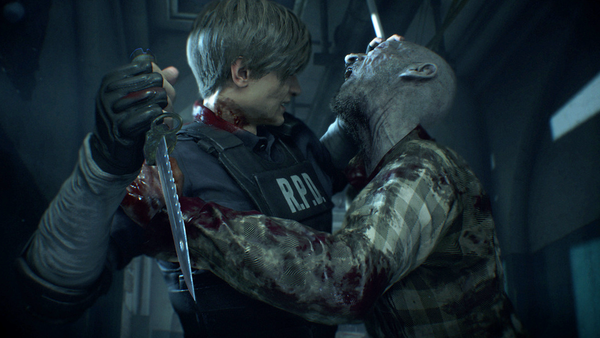 Often cited as a prime example of a sequel done right, Resident Evil 2 was a runaway success on its 1998 release for the PlayStation. Improved visuals, a dual-character narrative and raised stakes on the jump scare front, it was a worthy successor to its original game.
So when it was announced in 2015 there was to be a remake, fans were optimistic yet cautious about what to expect. Was it to be like REmake, essentially the same game as the original with much improved visuals and dialogue, and slight story changes? Or was it going to be loaded with the over-the-top bloat of the later sequels, making it a more bombastic, action-based game?
Thankfully, at E3 2018, fan's prayers were answered, and we got a look at what we were getting. A new way to play an old classic, massive graphic overhaul against familiar locales, and both friend and foe getting a makeover.
Luckily, you needn't have to have played the first one to be able to enjoy this one, as Capcom have done their best to draw in newcomers to the series too. Acting as more of a soft reboot than a straightforward remake, it should please both old and new fans alike.
So suit up, rookie, and join us as we look at what to expect from the Resident Evil 2 reimagining when it lands on January 25th: